There's this new animation circling around YouTube within the fangirl community and it's gotten everyone into a tizzy.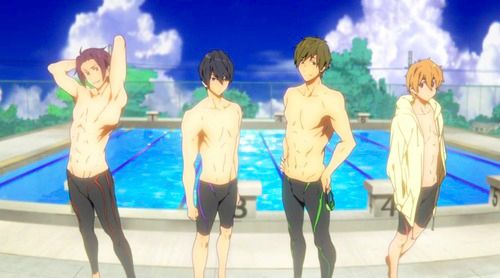 Summer's come early and it's hot hot hot! Just what is this thing and why is everyone abuzz about it?
It is this ad for Kyoto Animation showcasing an untitled project about a men's swim team.  This project actually dipped its toes in the pool in April 2012 when Animation Do (a property of Kyoto Animation) made an announcement for an untitled concept. The following two images were the only things released at the time.