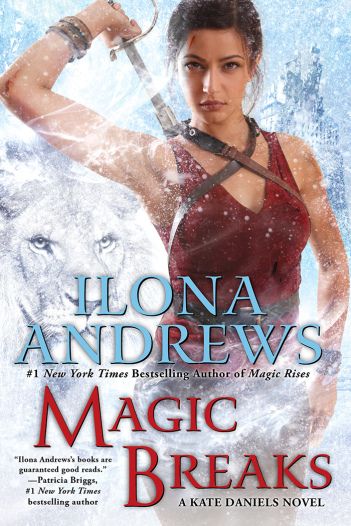 Ilona Andrews 7th novel in the Kate Daniel's series, Magic Breaks, is fast paced, funny, action packed and heart wrenching. It's basically book crack.
The trouble I have writing this review is that if you know about the series, you've probably read them all and don't need to be persuaded to read the next installment. These characters are your friends and you can't wait to visit them again. If you haven't read the series, I can't talk about ANYTHING that happens in this book because everything has been building to this moment.
If you haven't started the series, I'm sad for you. I'm sad that you won't giggle when I mention attack poodles, or want to smack something at the mention of Saiman. The long and the short of it is, if you like paranormal, shape shifters, vampires, fast paced action, mysteries, snarky humor, then go get started! Stop reading this, and go buy the first book. When you finish them all in the next four days, then we can talk.
If you are determined to be spoiled and miss out on all the fun of a series building up it's characters and revealing mysteries as it goes, read on.