Friday the 13th, JUDO CHOP!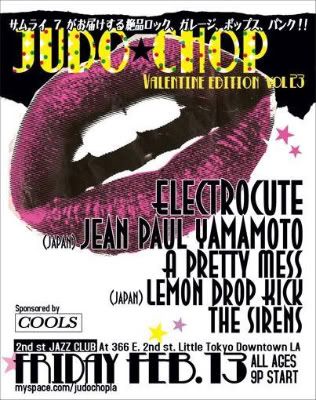 WHERE? 2nd Street Jazz @ Little Tokyo, Los Angeles
WHEN? Friday, Feb. 13 @ 9PM-ish
WHY? Listen to some good muzak.
Visit the Judo Chop Myspace page for more information on the bands performing.
Personally, I'm there to see Jean Paul Yamamoto in action at around 11pm.