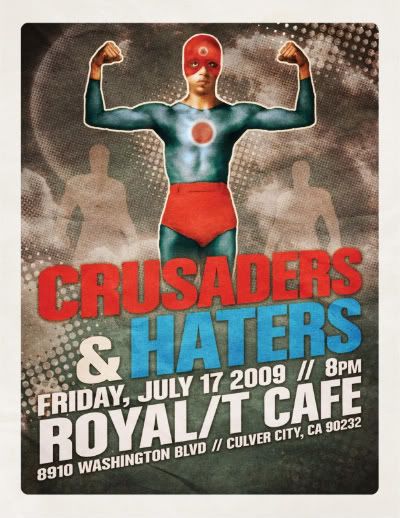 For more information, please visit ZIPPERCUT.com!
A super hero themed art show! Opening night is this Friday night, at Royal-T in Culver City, CA!
I'm trying to put together a last minute superhero inspired outfit. I might need to make a cape… I know loads of other people will be putting together really elaborate and wonderful costumes, so don't miss out!