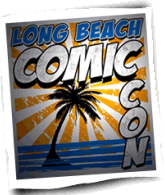 Next month, I will be attending the first ever Long Beach Comic Con! I'm so excited to have this local convention already jammed pack with awesome guests. Stan Lee will even be doing an inaugural ceremony and opening the convention with a ribbon cutting. Hopefully Stan's blessings will be enough to keep this convention around and growing, yeah?
The usual suspects will be in attendance, including Seth Green, Lou Ferrigno, and… Jeremy London?
The convention will also be sporting big comic book names (the important part!) such as Jim Lee! Plus, top companies such as Top Cow will be in the exhibit hall. It's not San Diego Comic Con (yet???), but I would love to be in a smaller comic convention after the madness that is SDCC! I was deprived of Wizard World this past year, after all…!