Love Potion #9 this week!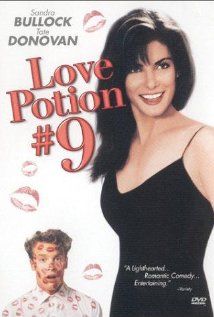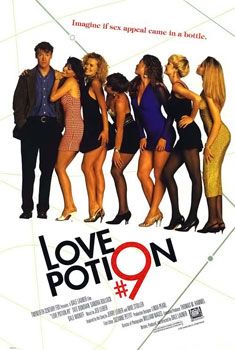 Let's talk about sex-ism, baby!
This is a weird film. Paul Matthews (Tate Donovan) is a biochemist who visits a fortune teller that gives him love potion #8 (not a typo). He and his science partner Diane Farrow (Sandra Bullock) analyse it and realise that it affects the vocal chords and makes the drinker's voice pleasurably vibrate the ear hairs of the listener so that they fall in love. SCIENCE. The experiment gets out of hand, hearts are broken, a prostitute enslaves men with her voice, shit gets crazy.
Lessons:
1. Don't mess with love
2. Nerd women need make-overs
3. False love tastes like mule sweat