This week we travel to rehab and talk about our feelings in 28 Days.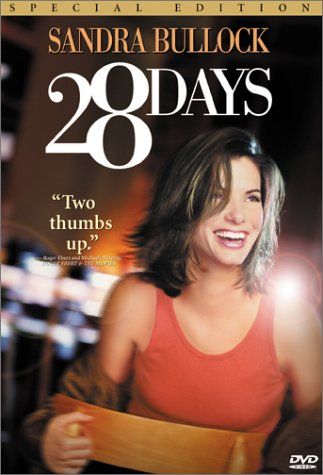 Gwen is a party girl and the start of the film follows her ruining her sisters wedding, quite spectacularly, and crashing a limo into a house. The judge gives her the choice of 28 days of rehab or jail time, so Gwen heads to rehab, where the fun begins!
Lessons:
1) Soap operas help you get through rehab
2) Lifting up a horse's leg is symbolic of becoming a better person
3) Alan Tudyk should be in every film.